We service most of Los Angeles and Orange County. Delivery and pickup are included within the green service areas. Delivery and pickup outside the green zip codes are between $25 – $35.
Please note, that we may not be able to service locations outside of highlighted map below.
For moves to and from San Diego, please visit out sister company Rent a Moving Box.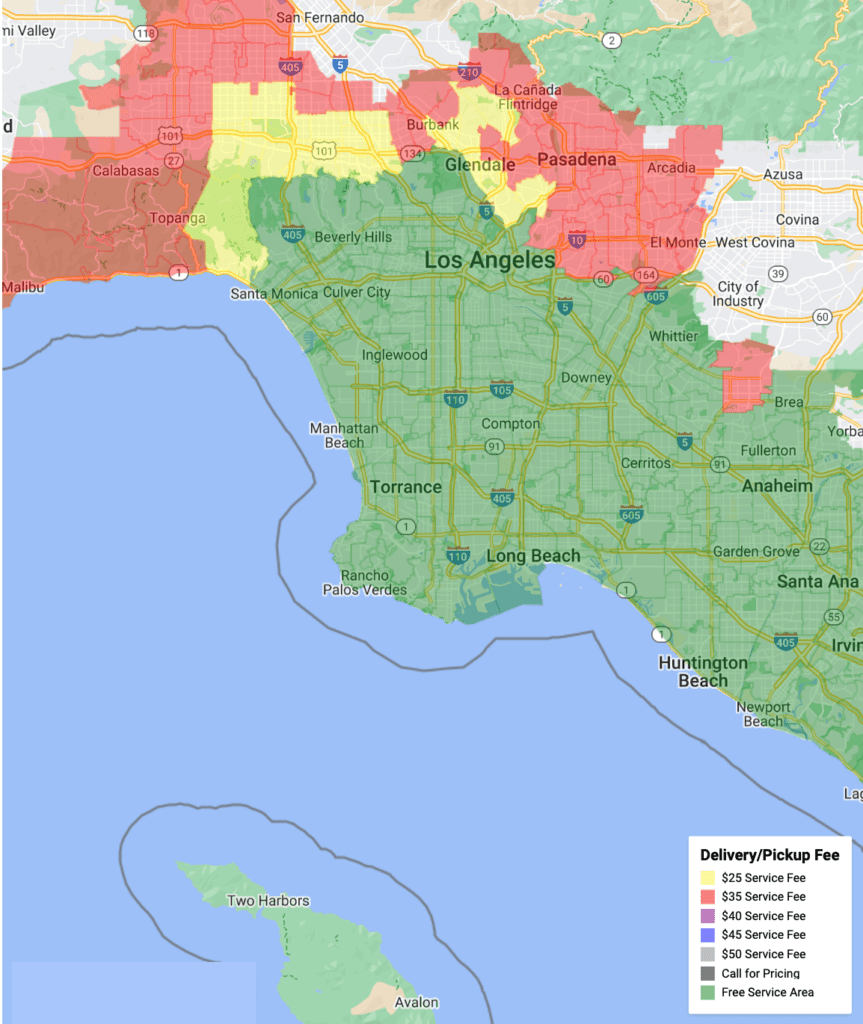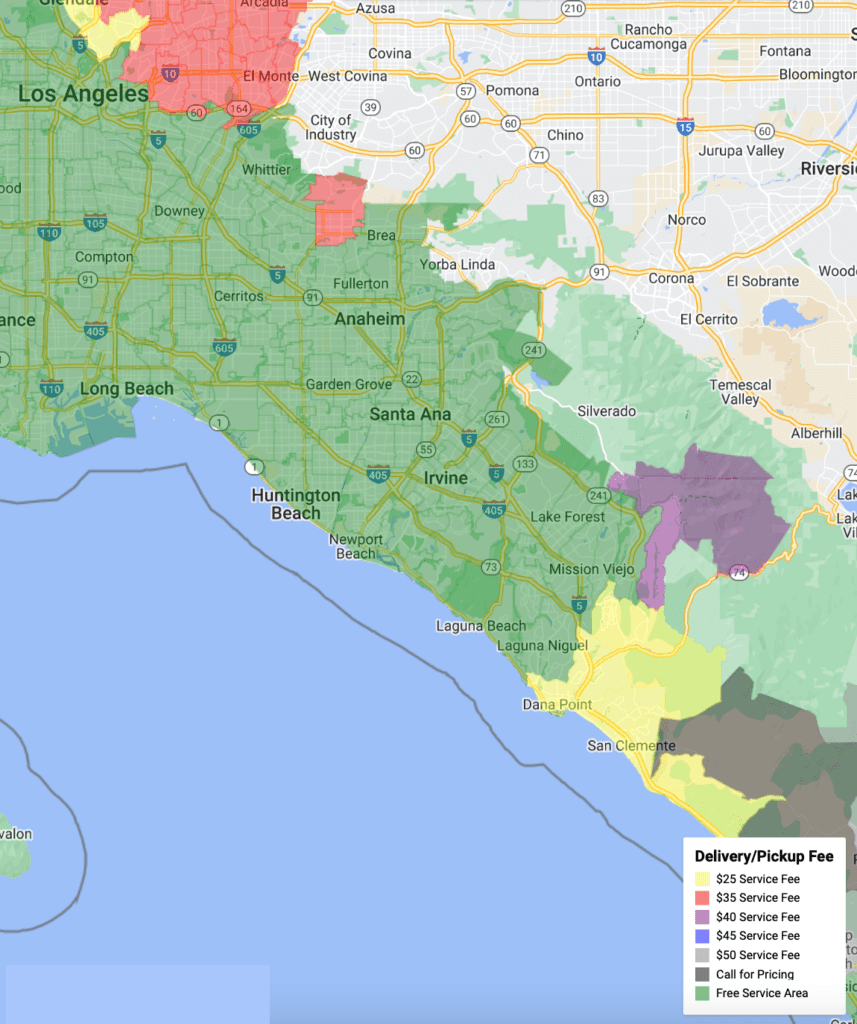 Orange County Coverage Map